Home / Products / Shipboard Equipment / Shipboard Equipment Supply / Pumps & Motors
Pumps & Impellers / Motors
Fire Pump - Supply & Repair
Centrifugal pumps for extreme conditions.
Offered in: DIN, ANSI and ISO Standards.
Materials: bronze, Stainless Steel, duplex and cast iron.
Shipboard use for fire, fresh and salt water systems.
Prime mover: diesel, gasoline, electric and hydraulic.
Flows up to 18,000 litres / min at 22 bar.
Pumps are to UL/ULC listed and approved to NFPA and CE certification.
Pump Unit Centrifugal (PUC) Fire Fighting, Typhoon
Part No. BDI 64200-3
2270 litres per minute at 7 bar at the nozzles.
Gunmetal construction.
Automatic primatic reciprocating priming system.
Integral pressure regulating mechanism for safety relief.
Inbuilt by pass loop to recirculate fluid in case of blockage.
Inlet 100mm (4") and 2 outlet connections @ 64mm.
Quick fire fighting fluid delivery at 3m head.
Self priming from a suction head of 3m.
Captive dust caps fitted on each.
Low drain point access to full drain pump.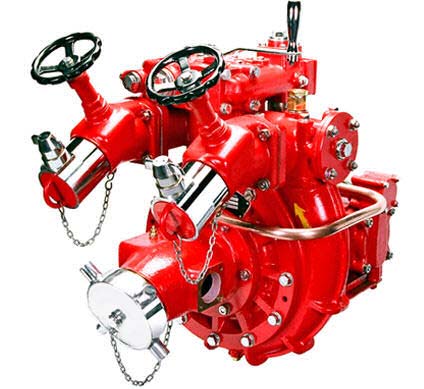 Pneumatic Motor - Navy
Manufactured by F.A. Sening - Germany.
Used in marine loading transfers.
Aluminium / stainless steel construction.
Helicopter refuelling applications on board.
C/W hose and shut off valve.
Codified with NATO stock number.
Spare parts readily available.
Hydraulic Motors - Navy
Gear, vane, radial, GE Rotor and piston motors
Overhaul, test and certify
Reverse engineer obsolete components
Redesign components to improve service life
Uses – steering, stabalizers, valve actuation, thrusters, winches and lifting equipment
NSN codification data to OEM Part No
System designer to determine suitability of motors.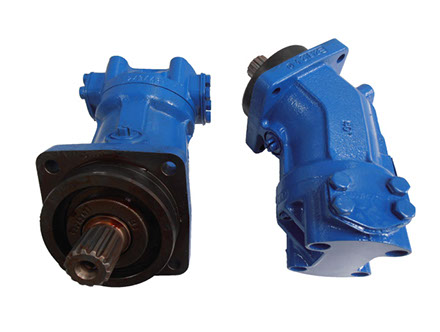 Kubota Engine Model V3300T-SAE (Turbo)
4 cylinders, 3318cc displacement – diesel.
Output: kW (Hp) Intermediate 61.9 @ 2600 rpm, continuous 53.8 (72.1) @ 2600 rpm.
Direction of rotation: counter clockwise from flywheel side.
Cooling system: water cooling with pump.
Starter: 12v – 2.5kW and spring starter.
Fuel: ADF Diesel.
Weight: 617 lbs (280kg).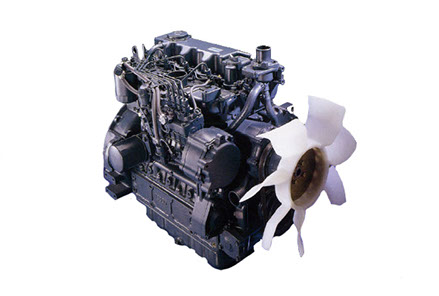 Pump Centrifugal – Supply, Overhaul, Test and Report
In accordance with RAN, ABR's, TRS's and IMS Technical publications.
Through life support of OEM components including pump, motor and seals.
Certified balancing of electrical and mechanical components.
Tested to US or DIN power sources.
Onboard mechanical and electrical systems analysis.
Recognised Navy quality repair facility.
Full documentation of clearances as per RAN specifications.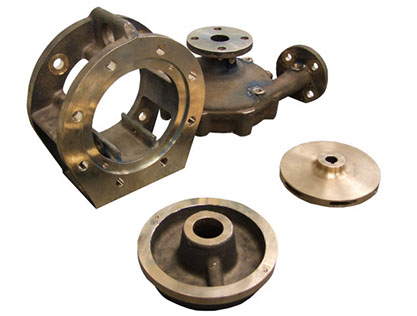 Hydraulic Hand Pump
NSN 4320-99-679-9605
Hydraulic Pressure up to 10,000 PSI
Compatible with many different liquids
Large Transparent 100cc capacity reservoir
Quick priming and pressure generation
Controlled pressure release and adjustment
High Pressure / Priming selector
Lightweight / Easy to use / Calibrating pressure use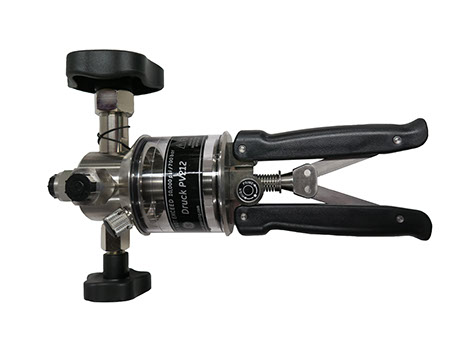 Pump - Raw Water
Bronze flexable impeller pedestal pumps.
Constructed from bronze,stainless steel and neoprene impeller.
Self primingfrom dry up to 2.4m, will not airlock.
Tolerates abrasive wear.
Pumps in either direction.
Spare parts or complete rebuild kits readily available.
Used for engine cooling, bilge, fresh or waste water handling.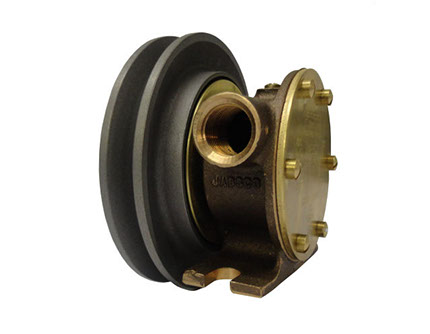 Impeller and Pump Components
Compositions: aluminium bronze, copper nickel and gun metal.
Impellers, bearings, wear rings, shaft sleeves and throat bushes.
Manufactured to RAN, VG and US Navy drawings.
Balancing and test reports supplied.
Support for all current model pumps.
Single or multi stage configurations.
Full pump overhaul and test facility.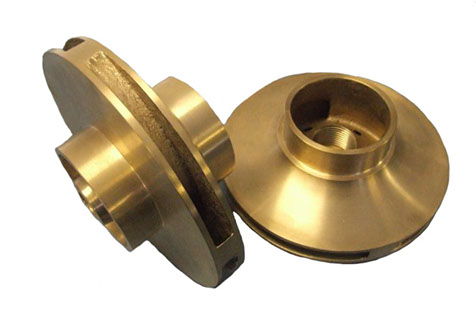 Navy Impeller
Impeller pump centrifugal.
Balanced report supplied.
Manufactured to military specifications.
Other pump running components available if required.
Extremely wide range and sizes of impellers available.
Capabilities from 50 to 4000 gallons per minute.
Manufactured in Australia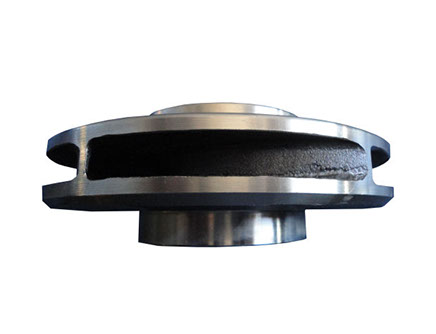 Diffuser Nozzle CHT
Used in applications where high solids are concentrated in aerated liquids.
Movable disc inserted between diffuser housing and S/S retaining ring.
Disc shaped check valve seats on diffuser body when airflow is interrupted.
Disc rises and air is permitted to pass around entire periphery.
Nozzle size: 13/32.
Tread size: ¾ NPT.
Material: ABS Housing, Stainless Steel Retaining Ring and PVC Movable Disc.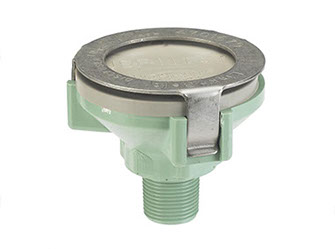 Filter Elements - Water Purification
Absolute ratings from 10 to 60 microns.
Rigid structure – retains contaminants.
Grooved surface for longer filter life.
No cores or metal parts.
Easy for disposal – suitable for shredding or incinerating.
Offers consistent filtration performance.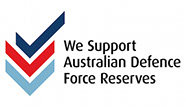 If you would like more details on a particular product or service please fill out and submit the form below and one of our team will contact you with more information.
All Rights Reserved © 2015 | Bale Defence Industries Pty. Ltd.