Home / Services & Capabilites / Fabrication
Our fabrication team comprise first class sheet metal workers, boilermakers, fabricators and apprentices. We utilise state of the art welding equipment for both Mig & Tig. We can weld all of the following materials to a number of different standards and specifications:
A wide range of Steels
Stainless Steels
Aluminium
Titanium
Copper Nickel
For production welding we also have a CNC welder which ensures uncompromised repeatability. We also have on site a metal guillotine, hydraulic presses and computerised metal folding machine.
Our fabrication team work seamlessly with our design team and the other workshops to ensure that our final product meets or exceeds your expectations.
CNC Brake Press
- Durma CNC 3 HAP 40160
| Capacity | |
| --- | --- |
| Width | 4000 mm |
| Force | 1600 Tonnes |
| Accuracy | +/- 0.1 mm |
| Memory | upto 600 sequences |
Features:
• 3 Axis - X, Y and Z, Cybell DNC 60.
• Automatic conversion inch/mm, US ton/metric tonne.
• Automatic compensation of metal thickness.
• Beam desynchronization for conical bends.
• Crowning as a function of the bending force.
• Modular precision press brake tooling and punches.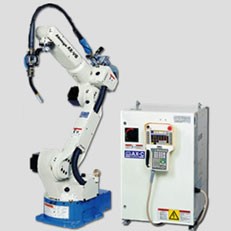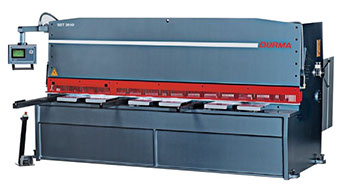 Robot Welder – 6 Axis
OTC Daihen
Almega AX-V6
With OTC 350 Amp Welder
Guillotine
Durma SB 4006NT
Looking for the Best Engineering Solution for your Project?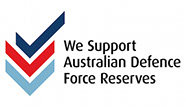 If you would like more details on a particular product or service please fill out and submit the form below and one of our team will contact you with more information.
All Rights Reserved © 2015 | Bale Defence Industries Pty. Ltd.