Home / Services & Capabilites / CNC Machining
Bale Defence Industries are leaders in the application of machine tool technology. Our engineering facility has the latest in CNC manufacturing technologies with a range of 5-Axis and 3-Axis Machining Centres as well as Mill Turns and conventional Lathes.
With this technology Bale Defence Industries continues to maintain the competitive edge in producing new and replacement parts for domestic and international clients.
Effective management, fully computerised production, and highly skilled staff combined with our flexible machining systems assure you of higher quality, lower unit cost and delivery on schedule. Quality Assurance to Lloyd's ISO 9001.
We have the capacity to produce an extensive range of parts from small, Naval fittings to heavy machine components in any material from engineering plastics to exotic alloys, in long or short production runs. Tolerances as fine as four millionths of an inch are attainable.
Looking for the Best Engineering Solution for your Project?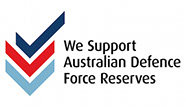 If you would like more details on a particular product or service please fill out and submit the form below and one of our team will contact you with more information.
All Rights Reserved © 2015 | Bale Defence Industries Pty. Ltd.