Home / Products / Shipboard Equipment / Repair / Ship Systems
Ship System Layout - Typical LP Air
SYS

VALVE

ITEM

NSN

MFR

MANUFACTURER

MFR PART

FUNCTION

OPEN

APL

REFERENCE DOC.

ID

NUMBER

DESCRIPTION

GR0UP

NIIN

CAGE

NAME

NUMBER

IN SYSTEM

CLOSED

& DRAWINGS

SS

LPA-E73

VALVE, GLOBE

4820

01-085-3344

76364

MILWAUKEE VALVE

CO INC

1600-033-B

-0001

LP AIR ELECT MACH

COOLNG SEP DRAIN

CLOSED

882057030

NAVSEA,-5414629

BOOK No-MISC 675

053

SS

2-85-1

VALVE, GLOBE

4820

00-483-0695

76364

MILWAUKEE VALVE

CO INC

C35548M1

1/2 IN

LP AIR TO ELECT

MACH CLEANING

CLOSED

882057031

NAVSEA,-5414629

BOOK No-MISC 675

054
Ship Systems Definitions
Bale Defence Industries can produce ship systems definitions and layout as required.
Typical Systems
High Pressure Air Valves
Steering Systems
Low Pressure Air Valves
Oily Water System
Fuel and Ballast Systems
Fire and Pre Wetting Systems
Chilled Water Systems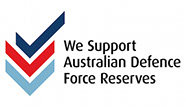 If you would like more details on a particular product or service please fill out and submit the form below and one of our team will contact you with more information.
All Rights Reserved © 2015 | Bale Defence Industries Pty. Ltd.