Home / Products / Marine Furnishings / Personal Quarters
Berth, Crew, Modular, Locker Under Part No. BDI 10805
Bale Defence Industries bunks are a compact, modular, light weight and maintenance free assembly that can be configured into various ship fits as required whether 1, 2 or 3 high.
Sizes can be tailored to suit the ships requirements as well as provision for modification if needed, in way of HVAC, plumbing or electrical components.
Locker under Berth provides comfortable sleeping accommodation with adequate stowage capacity for personal property with same key locking per unit.
Thermo plastic ways on each draw is to reduce vibration and suppress noise as well as provide a detent at various positions and a mechanical stop to prevent draws from ejecting.
Safety: Approved materials in regard to combustibility, smoke and toxic fume generation, rounded corners on all items and positive locking devices on all closures.
Coatings: Durable, environmentally safe powder coating with a wide range of colors.
Curtain Track: Provision for a heavy-duty curtain roller incorporated within the front extrusion.
Height: Overall 200mm with a 100mm innerspring mattress or up to 300mm with a 200 mattress.
Lighting and Air Conditioning: Fitted either internal or external to the units.
CNC Engineered from marine grade aluminium extrusions in 6063 T5, 6061 T6 and 5083 H321, this advanced design meets the following Military Standards:
Mil-PRF-32038; Shipboard Furniture, Fixtures, Fittings Access Criteria.
Navsea-803-5959310; Furniture Construction Specifications.
Aluminium welding code to AS/NZS 1665:2004.






EEBD (Emergency Escape Breathing Device) Door
Bunk Air Conditioning Vent
Door Knob, Lockable - ANZAC Class
NSN (Left Hand): 66-144-4550
NSN (Right Hand): 66-144-4551
Material: Stainless Steel
Rotatable and Lockable
Material thickness: 16mm to 26mm
Drive: 7mm square pin
Keyed alike or differently
Door Hold Open Assembly - Navy
Consists of body, hook, strike/catch plate and rubber buffer.
Aluminium cast, stainless steel fasteners.
Interface onto – steel, aluminium, stainless steel foundation.
Codified Nato stock number.
Lanyard pin to foundation.
Used throughout the ship (comms, ward etc).
Used on heavy duty doors.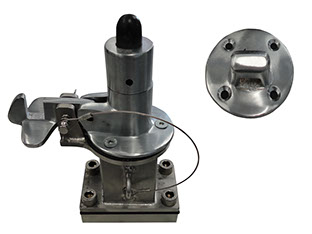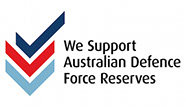 If you would like more details on a particular product or service please fill out and submit the form below and one of our team will contact you with more information.
All Rights Reserved © 2015 | Bale Defence Industries Pty. Ltd.