Home / Products / Shipboard Equipment / Repair / Gear Assembly
Gear Assembly, Speed Decreaser - Navy
Slewing Gearboxes are suited to extreme operating conditions.
The planetary design enables High torque output from a small, compact unit.
The modular design and commonality of parts used in the gear units allow for ease-of -maintenance and excellent supportability.
These precision gear units are optimised for high performance and long operational life.
Designed for "ready to install" applications where space is a premium.
Typical applications include: shipboard & deck cranes, dockyard & harbour cranes, loading & cargo handling cranes.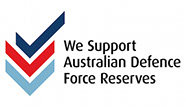 If you would like more details on a particular product or service please fill out and submit the form below and one of our team will contact you with more information.
All Rights Reserved © 2015 | Bale Defence Industries Pty. Ltd.