Home / Products / Army & Water Ops/ Barra/Tactical Mast
Barra - Zodiac Tactical Mast – Marine Commando
Accommodates: Tri light 360° / anchor light, 3 strobe lights (ISL).
Antenna and cyalume light sticks attaching points.
Pins and lanyards for ease of deployment usage.
Detachable for transport and air drop capabilities.
Various lengths and of modular construction.
Secured by thumbscrews on transom – readily removed.
Manufactured from 316 stainless steel.
Painted Matt black in colour.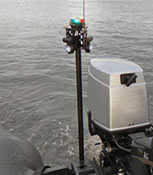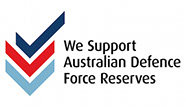 If you would like more details on a particular product or service please fill out and submit the form below and one of our team will contact you with more information.
All Rights Reserved © 2015 | Bale Defence Industries Pty. Ltd.